Cosmic Vortex Pendant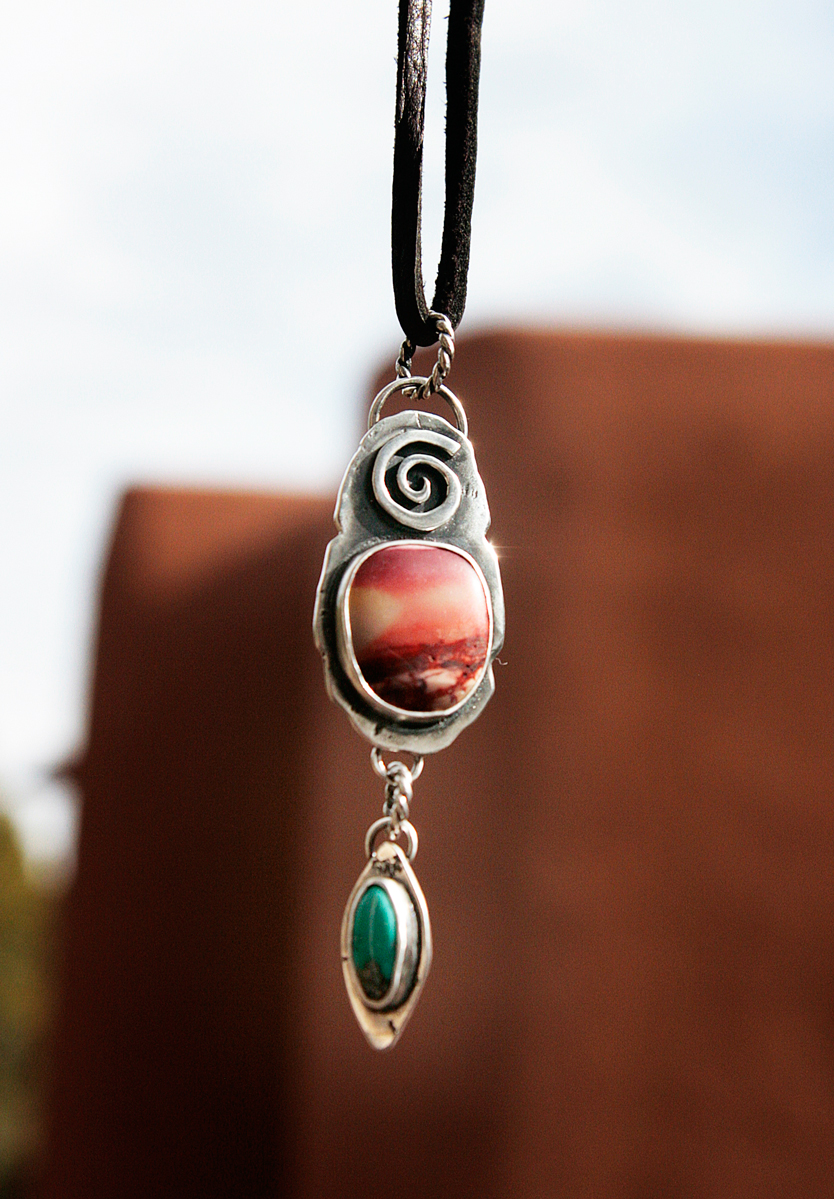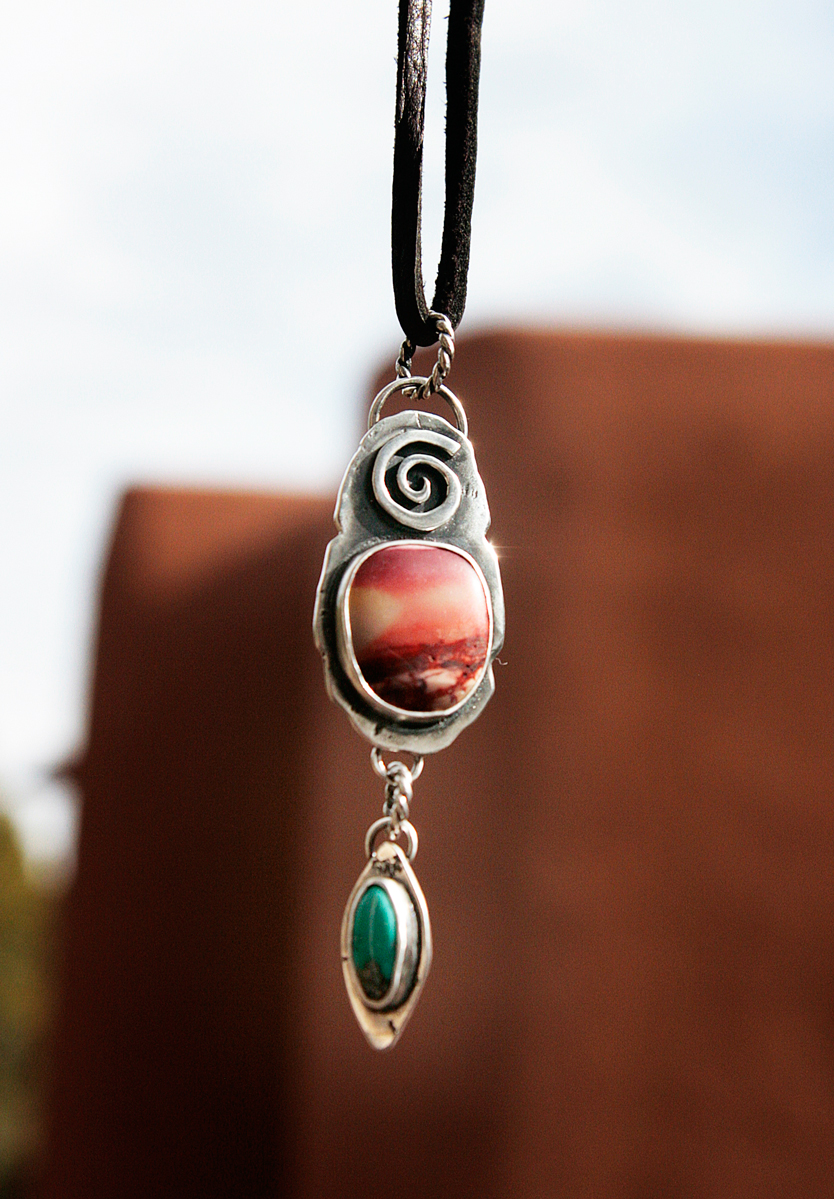 sold out
Cosmic Vortex Pendant
A stone of mookaite, red like the western Australian earth from where it came, or perhaps like the sunset we see when looking west, or Jupiter when looking out. There is a certain way the south and west calls to our hearts. I feel the deep warm colors of the earth there offering a unique and potent way for the heart to open. We spiral in, to what is real and true in our hearts. The earth and cosmos do not offer falsities. When we listen to their wisdoms, we are pulled around and around, deeper, into the things we have always known.
This piece has been crafted to pull you into your own truths. A piece of southwestern turquoise reminds the heart of what can be learned when we look to the sky.
The pendant is on a piece of supremely soft deerskin leather that you can tie at any length, to accompany you on any journey.
Sterling silver, mookaite jasper & turquoise