Pisces Pendant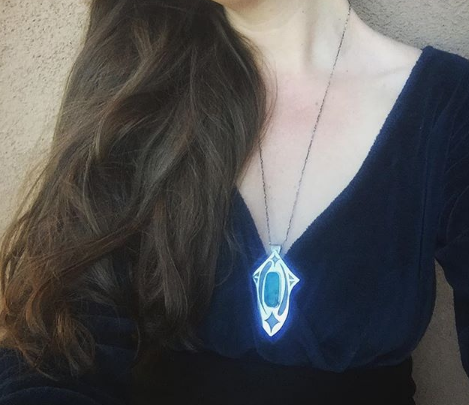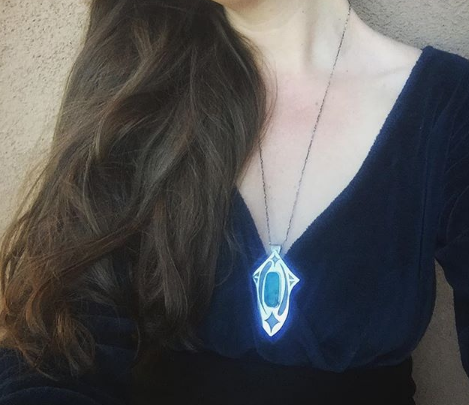 Pisces Pendant
Here is what I have for you, Pisces.

A piece of Peruvian opal, a stone that protects your energy in all realms—physical, mental, emotional, spiritual. This is a blessing for those of us who absorb others' energy as we go about our days, a real tangle until we learn ways to understand and work with this exchange. The opal is a silent voice that alerts of a melding and when you hear it, you can interact with this information accordingly.

Those with a lot of water, sensitives, empaths—we feel this more than others, so I offer you this stone and this talisman of silver. Two stars to represent you and another, and two fish that swim in each direction of what is flowing to help you smoothly navigate the connection.

There are three points at the top of the pendant, to call in the mighty trident of Neptune, Pisces' ruling planet and the Roman god of the sea. Neptune was revered because he controlled the great oceans. May you catch his waves to revel in the peace of lulls, become invigorated as you rise, and send that which you do not want away on the crests as you dive in to explore the unseen.
Listing is for pendant only
Materials
✧ Sterling silver & Peruvian opal
✧ Hallmarked with "Sterling" and "C" makers mark